Leadership Team
The building blocks to our blockchain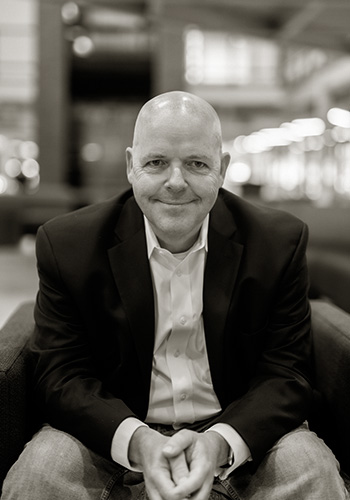 Andrew Bruce
Founder and Chief Executive Officer
Andrew Bruce is the Founder and CEO of Data Gumbo, the industrial smart contract company. Andrew created the company in 2016 after spotting an opportunity to eliminate a sizable cost inefficiency between an oil supermajor and one of its suppliers. Under his leadership, Data Gumbo is now an award-winning disruptive innovator, as recognized in the Forbes 2020 Energy Awards, and 2021 ADIPEC Awards, with industrial customers around the world. Additionally, Andrew was named a 2020 finalist for Ernst & Young's Entrepreneur of the Year Award in the Gulf Coast Area. Andrew also serves on the company's Board of Directors.
William Fox
Chief Product Officer
William Fox is the Chief Product Officer at Data Gumbo and serves on the company's Board of Directors. He leads product strategy and design for the industrial smart contract network. Prior to Data Gumbo, William was Director of Operations for Aker Solutions Drilling Technology (later MHWirth) and managed key aspects of the NOVOS open architecture controls project for National Oilwell Varco. He was a commissioned officer in the U.S. Army (2005–2010) where he held leadership positions in South Korea and Baghdad.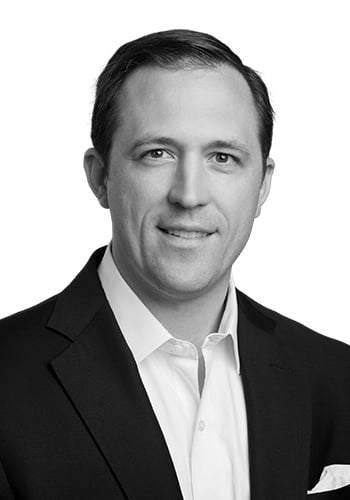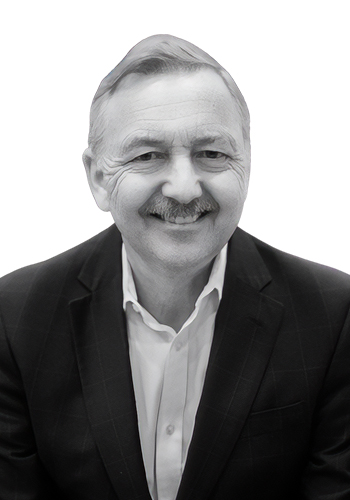 Robin Macmillan
Chief Sales Officer
Robin Macmillan
Robin Macmillan is the Chief Sales Officer at Data Gumbo. With a 40+ year career in energy, he was previously Vice President and Senior Vice President for Business Development at National Oilwell Varco (NOV Inc.), Manager of Schlumberger Drilling and Measurements in Canada and President at the drill bit company ReedHycalog. He is the current VP of Drilling Services at the International Association of Drilling Contractors (IADC), where he is also Chair Emeritus of the Advanced Rig Technology committee, as well as vice-chair of the Society of Petroleum Engineers (SPE) Drilling Systems Automation Technical Section. Robin holds a degree in Geology from the University of Leeds in England.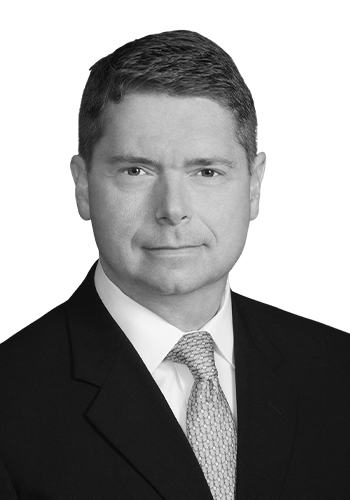 Tony Beebe
Interim Chief Financial Officer
Tony Beebe
Tony Beebe is the interim Chief Financial Officer at Data Gumbo. He brings 25+ years of experience in international energy with a focus on offshore and land drilling industry. Prior to joining Data Gumbo, Tony founded an offshore drilling contracting company and led a manufacturing firm through its IPO via SPAC. With vast fundraising experience, Tony will lead Data Gumbo's capital-raising efforts. He holds an MBA in Operations and Finance from Rice University and a BSME in Mechanical Engineering from The University of Florida.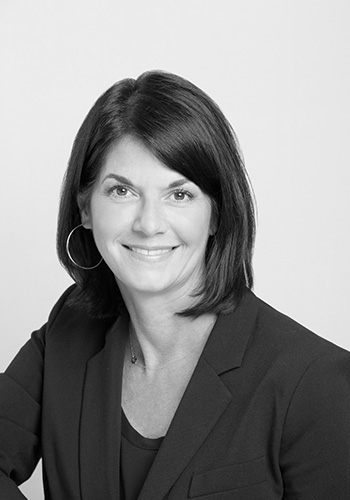 Stacy West
Chief of Staff
Stacy West
With 18+ years of experience in executive assistance, office management and human relation functions, Stacy is well-versed in the intricacies of entrepreneurial and C-suite support. To keep the Data Gumbo team focused and on track, Stacy facilities EOS meetings for all departments to identify and solve issues collaboratively. Prior to her current role, she was Executive and Assistant at MHWirth (now Aker Solutions) from 2011 to 2019 and Office Manager at Turbine Air Systems (TAS) from 2003 to 2011. Born and raised in Texas, Stacy is a native Houstonian with a penchant for bringing executive vision to task.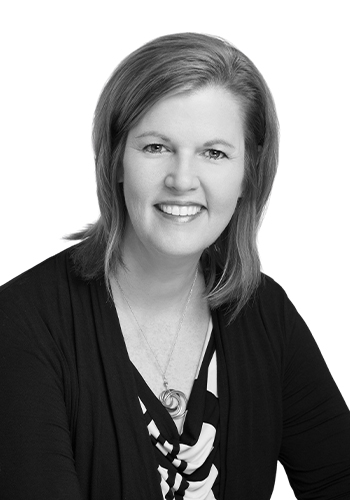 Meredith Bruce
Vice President of Human Resources
Meredith Bruce
Meredith Bruce, SPHR, is the Vice President of Human Resources at Data Gumbo. With 25+ years of experience in business process improvement, talent management, organizational development, compensation and employee relations, Meredith began her career in recruiting before moving into HR consulting for small to mid-sized companies. Prior to her role at Data Gumbo, she was the Director of HR for Rig Solutions at National Oilwell Varco, where she was responsible for US-based operations as well as global compensation and HR initiatives. Meredith holds a Bachelor of Arts in Psychology from Texas A&M University and received her SPHR certification in 2011.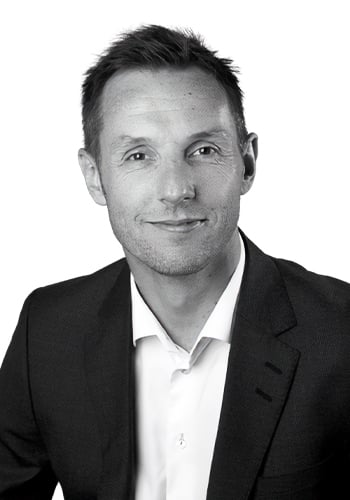 Ove Sandve
Norway Country Manager
Ove Sandve
Ove Sandve is the Norway Country Manager at Data Gumbo. With 20+ years of experience in software development, Ove began his career by founding First Interactive AS (acquired by Aker Solutions; transferred to Akastor/MHWirth), a technology engineering organization based in Norway that developed into a market-leading OEM within offshore equipment drilling. He has held various roles within management, development and research in the Aker family of companies.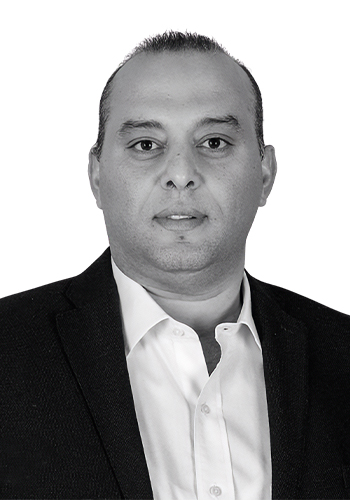 Mohamed Marzouk
Saudi Arabia Country Manager
Mohamed Marzouk
Mohamed Marzouk is the Saudi Arabia Country Manager at Data Gumbo. Mohamed brings a background in Geoscience and more than 25 years of experience in business development across a wide variety of oil and gas upstream business applications to the Data Gumbo team. Previously, he was the Algeria Country Manager for Advanced Energy Systems (ADES), and held various Managerial & business development roles at Halliburton, one of the world's largest oil field service companies.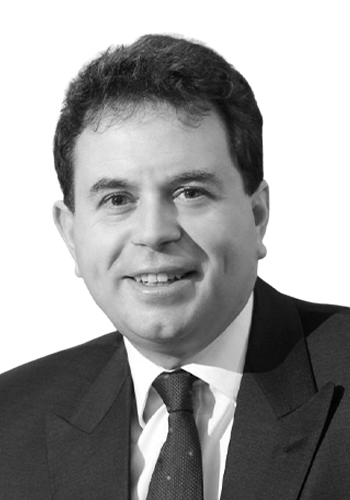 Richard Dobbs
Chairman of the Board
Richard Dobbs
Richard Dobbs is Chairman of the Board at Data Gumbo. He worked for the global management consulting firm, McKinsey for nearly 30 years and was based in London, South Korea and India. He was also a director of the McKinsey Global Institute, where under his leadership, MGI became ranked as the "best for-profit" think-tank globally. Dobbs is co-author of No Ordinary Disruption and Value: the four cornerstones of corporate finance. He has authored numerous articles in The Financial Times and The Wall Street Journal, and was a Fulbright scholar at Stanford Business School.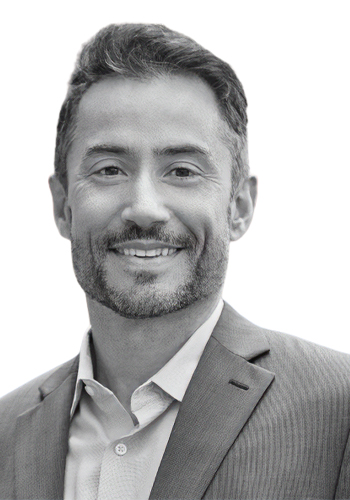 Alex De Sousa
Investment Manager, Equinor Ventures
Alex De Sousa
Alex is an Investment Manager for Equinor Ventures, leading investments in enabling digital technologies. Alex also supports Equinor investments in a variety of carbon management/use technologies. Before his current role, Alex was Head of IT for Equinor's US Unconventional Assets, where he used his experience in technology, operations, and service delivery to bring safe and efficient IT operations. Prior to this, Alex spent 17 years with Halliburton, where he had several leadership roles, helping drive strategic and operational growth, both domestically and internationally. Alex has a Computer Science degree from the Universidad Central de Venezuela and an MBA from the University of Houston, C.T. Bauer College of Business.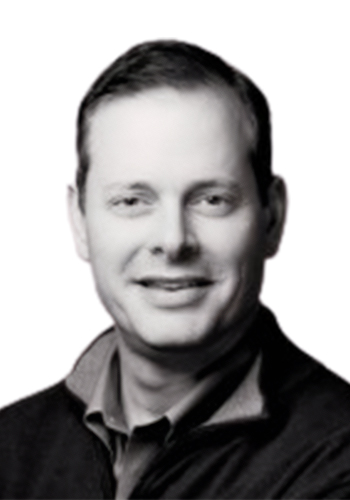 Frank Andrasco
Senior Investment Director, Saudi Aramco Energy Ventures
Frank Andrasco
Frank has been working with startups since 2001, when he joined $232-million early-stage venture firm Egan-Managed Capital in Boston. Since then, Frank has invested in industrial technologies and IT for Siemens, Honeywell, and Saudi Aramco. Prior to his investing career, Frank was a software engineer and development manager for NASA, The World Bank, and Microsoft.