Book a Demo
Learn about GumboNet
See how GumboNet can guarantee transactional certainty across your commercial relationships.
Through a live demo, we'll show how GumboNet can help you:
Reduce cost by more than 10%
Automatically eliminate payment delays, disputes and complicated reconciliations
Only pay for what is actually delivered or for services performed
Streamline business processes within your supply chain
Share an immutable record of truth with your counterparties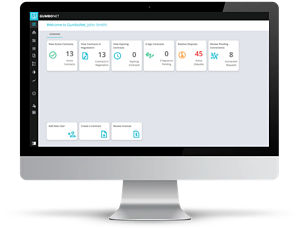 I'm ready to save 10% of the cost of my contracts.
Show me how.