A Bridge to Transactional Certainty
GumboNet is a massively interconnected industrial blockchain network of companies, customers, suppliers and vendors that integrates specific transactional data with automated smart contracts.
Fast Time to Value
Available as a volume based subscription service, GumboNet delivers unprecedented speed, accuracy, visibility and transparency to drive efficiencies and cost-savings.
Upon subscription, our services team leverages our proven recipe for success methodology with zero setup fees and rolls out the service in 90 days. Once live, customers transact with GumboNet and are free to turn the network on and off as needed.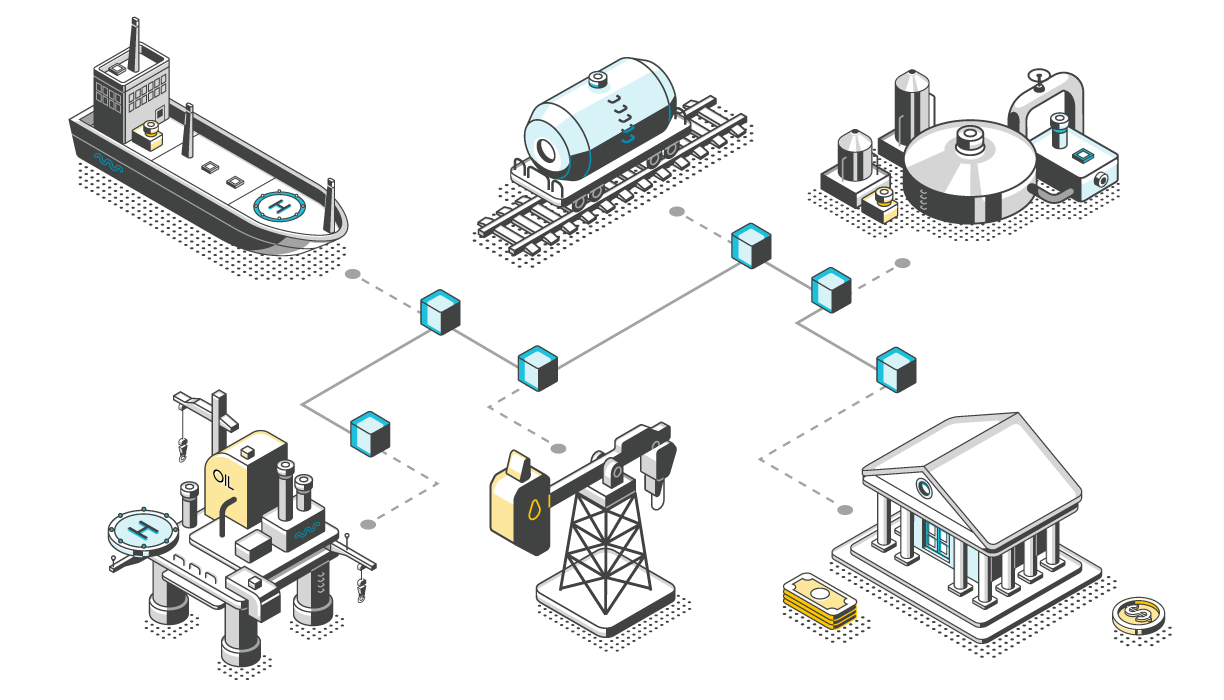 The Power of the Network
It's all about the network effect. Companies don't need to design, stand up and sustain an implementation of a blockchain and then persuade all of their counterparties to use their blockchain. This is akin to deciding that you want to ship products by rail, and then attempting to persuade all entities you want to do business with to use your own railroad system, rather than your competitor's.
Pulling specific data into an encrypted distributed ledger creates a verifiable third-party record that any transaction is accurate and certain. The end result is an innovative and modern process that creates touchless transactions and crushes waste in the process. GumboNet can upgrade legacy processes and deliver a modern approach that ensures transactional certainty to drive millions of dollars of improved performance.
Key Benefits
Provides an immutable record of truth for contractual counterparties
Delivers accuracy, visibility and transparency into contract performance
Decreases contract leakage
Powers automated payments; integrates with leading ERP systems
Reduces days sales outstanding (DSO) and frees up working capital
Streamlines business processes to optimize operational efficiency
Alleviates manual administrative burdens; replaces paper invoices and tickets
Supports real-time financial health and management
Captures and delivers provenance
Subscribe to our blog now
Sign up now for thought leadership and industrial use case information on our award-winning technology.