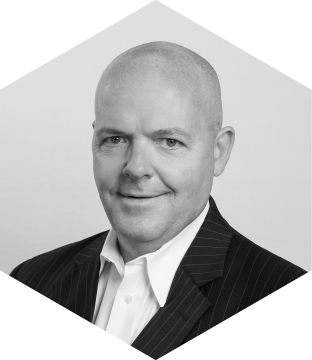 Andrew Bruce
Founder and Chief Executive Officer
Andrew Bruce is the Founder and CEO of Data Gumbo, a Houston-based technology company that has developed GumboNet™, the massively interconnected industrial smart contract network powered and secured by blockchain. Bruce created the company in 2016 after spotting an opportunity to eliminate a sizable cost inefficiency between an oil supermajor and one of its suppliers. Under Bruce's leadership, Data Gumbo is now an award-winning disruptive innovator, as recognized in the Forbes 2020 Energy Awards, with industrial customers around the world. Bruce was also named a 2020 finalist for Ernst & Young's Entrepreneur of the Year Award in the Gulf Coast Area.
Prior to Data Gumbo, Andrew was the COO for MHWirth, an oil & gas drilling equipment OEM where he supervised global operations. Previous to this position, Andrew was VP of Controls at NOV. During his tenure at NOV, he founded the NOVOS product, a first-of-its-kind semi-autonomous drilling system, which Andrew holds a joint patent for on rig automation. With years of experience as an IT consultant and serial entrepreneur, Andrew earned his Bachelor of Science in Computer Science from Worcester Polytechnic Institute. He is currently a member of IADC and SPE.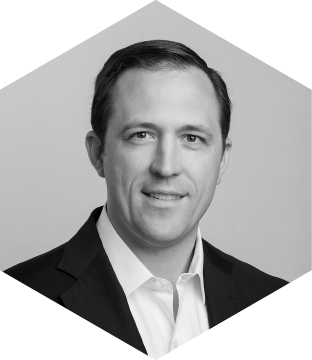 William Fox
Chief Product Officer
William Fox is the Chief Product Officer at Data Gumbo. He leads product strategy and design for the enterprise-grade blockchain network. Prior to Data Gumbo, Fox was Director of Operations for Aker Solutions Drilling Technology (later MHWirth) and managed key aspects of the NOVOS open architecture controls project for National Oilwell Varco. He was a commissioned officer in the U.S. Army (2005–2010) where he held leadership positions in South Korea and Bagdad.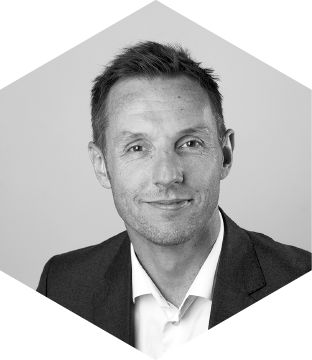 Ove Sandve
Norway Country Manager
Ove Sandve is the Norway Country Manager of Data Gumbo. With 20 years of experience in software development, Sandve began his career by founding First Interactive AS (acquired by Aker Solutions; transferred to Akastor/MHWirth), a technology engineering organization based in Norway that developed into a market-leading OEM within offshore equipment drilling. He has held various roles within management, development and research in the Aker family of companies.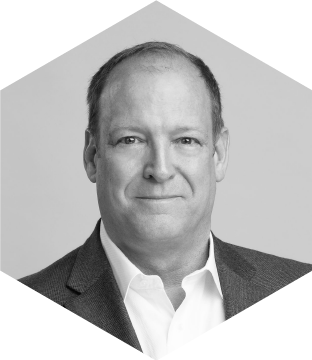 Michael Matthews
Senior Vice President
Michael Matthews is the Senior Vice President at Data Gumbo. With over 30 years of experience in the construction industry as an owner, a contractor and a consultant, he has helped transform and lead project organizations to deliver projects safer, faster and at the lowest cost. He was previously Vice President of Strategy & Consulting at Enstoa where he worked on accelerating digital transformations for clients in the buildings and industrial sectors, and Director at PwC where he oversaw project excellence, organization and technology advisory services across a range of industries.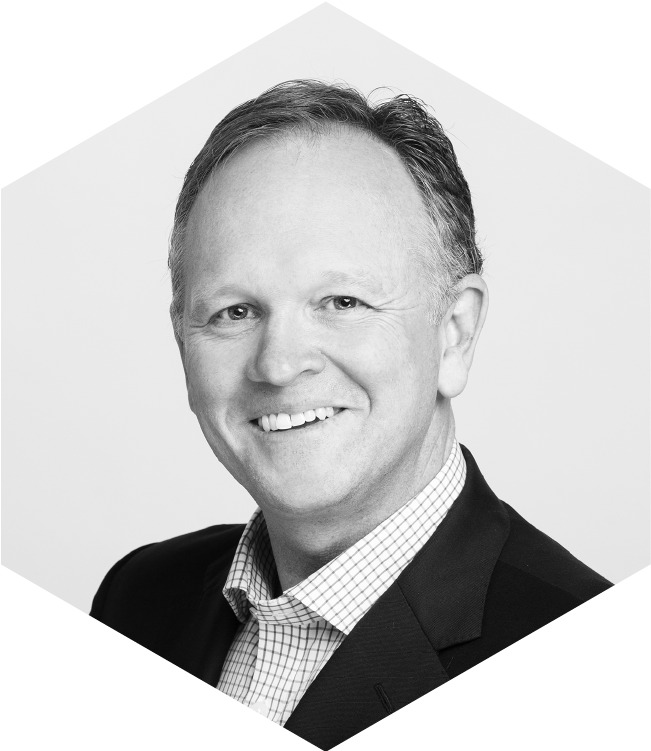 Bill Arend
Chief Commercial Officer
Bill Arend is the Chief Commercial Officer at Data Gumbo. Arend has over 25 years of experience building and leading top-performing sales teams including teams at Workday, Oracle and Microsoft. Arend is focused on building and leading Data Gumbo's business development, direct sales team, marketing, and its network of commercial business partners.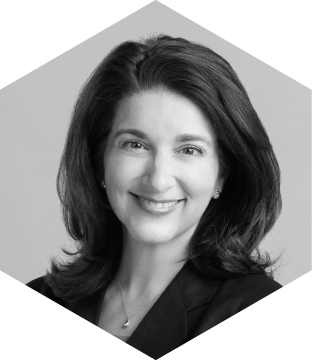 Maria Onufrow
Senior Vice President of Product Delivery
Maria Onufrow is the Senior Vice President of Product Delivery at Data Gumbo. With more than 20 years experience in full-cycle software development, Onufrow has led software teams of all sizes in the development of products for production, commodity trading, energy credit and midstream transportation industries. Prior to Data Gumbo, Onufrow served as director of Atom Solutions; director of product development for P2 Energy Solutions/Merrick; product manager at Triple Point; and product manager and development director at SunGard Energy System (FIS). She is a longtime member of the Women's Energy Network (WEN), and holds a Bachelor of Business Administration from the University of Houston with a concentration in Management Information Systems (MIS).
Bruce Bain
Vice President of Channels and Alliances
Bruce Bain is the Vice President of Channels and Alliances at Data Gumbo. Bain has been in the Houston technology industry and channel partner ecosystem for more than 25 years, including a strong focus serving oil & gas and manufacturing-related industries. At Oracle he repeatedly created successful Go-To-Market strategies to amplify and extend enterprise software solutions through partners (VAR, ISVs, MSPs and SIs). As well, at SAP he successfully managed partners' evolutions from perpetual license sales to SaaS solutions. Bain holds a Master of Science in Computing and Information Science from Trinity University. He is also trained and has served as an Examiner for the Malcolm Baldrige National Quality Award program, and is a Predictive Index certified partner.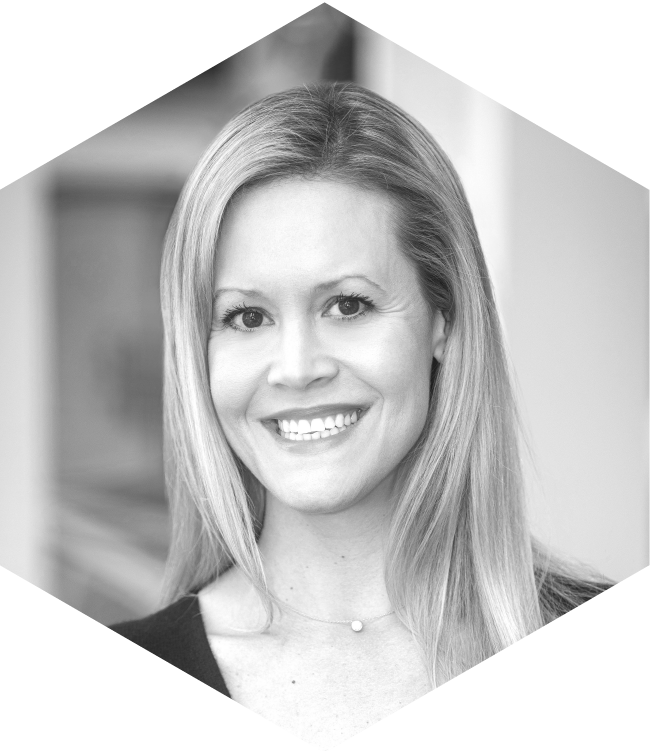 Gina Manassero
Vice President of Communications
Gina Manassero is the Vice President of Communications at Data Gumbo. With more than 15 years of experience in public relations, Manassero has worked across technology sectors in media and analyst relations, financial services and corporate communications. Prior to Data Gumbo, she was an independent consultant for eight years, providing high-level media strategy and execution to early-stage technology companies. Before consulting, she served as account director and supervisor at Schwartz MSL and the OutCast Agency in San Francisco. She began her career in broadcast journalism as a reporter, producer and weekend anchor at the NBC station in Missoula, MT. Gina holds a B.A. in Journalism from the University of Oklahoma and an M.S. in Public Relations from Boston University.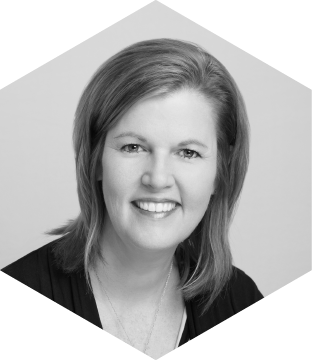 Meredith Bruce, SPHR
Vice President of Human RESOURCES
Meredith Bruce, SPHR, is the Vice President of Human Resources at Data Gumbo. With over 25 years of experience in business process improvement, talent management, organizational development, compensation and employee relations, Bruce began her career in recruiting before moving into HR consulting for small to mid-sized companies. Prior to her role at Data Gumbo, she was the Director of HR for Rig Solutions at National Oilwell Varco, where she was responsible for US-based operations as well as global compensation and HR initiatives. Bruce holds a Bachelor of Arts in Psychology from Texas A&M University and received her SPHR certification in 2011.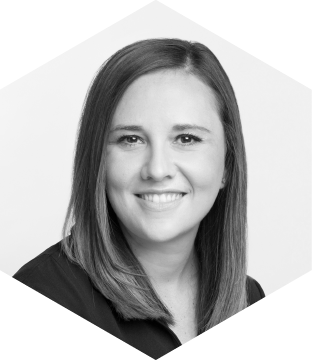 Meghan Wittorf
Financial Controller
Meghan Wittorf is the Financial Controller at Data Gumbo. Prior to Data Gumbo, Wittorf worked at upstream oil & gas operator Murphy Oil, where she was responsible for global budgeting process, reporting and performance management, and providing support to the executive team for quarterly board meetings, earnings calls and acquisitions. Before this, she was Manager at US Onshore FP&A overseeing a $1 billion capital budget and providing support for onshore assets including financial close, reporting and performance management. She holds a Bachelor of Business Administration from St. Edward's University and is an active member of the Women's Energy Network (WEN) and Houston Producers' Forum.
Need a blockchain expert?
Our executive leadership participates as keynote speakers on blockchain technology at numerous high-profile industry events. Reach out to our team to connect and explore networking opportunities.